Astrea Solido CMS | Operating procedure management
Astrea® Solido CMS is the innovative collaborative platform specialized in managing operating procedures
for both national and international Enterprise-class Organizations.
Media Gallery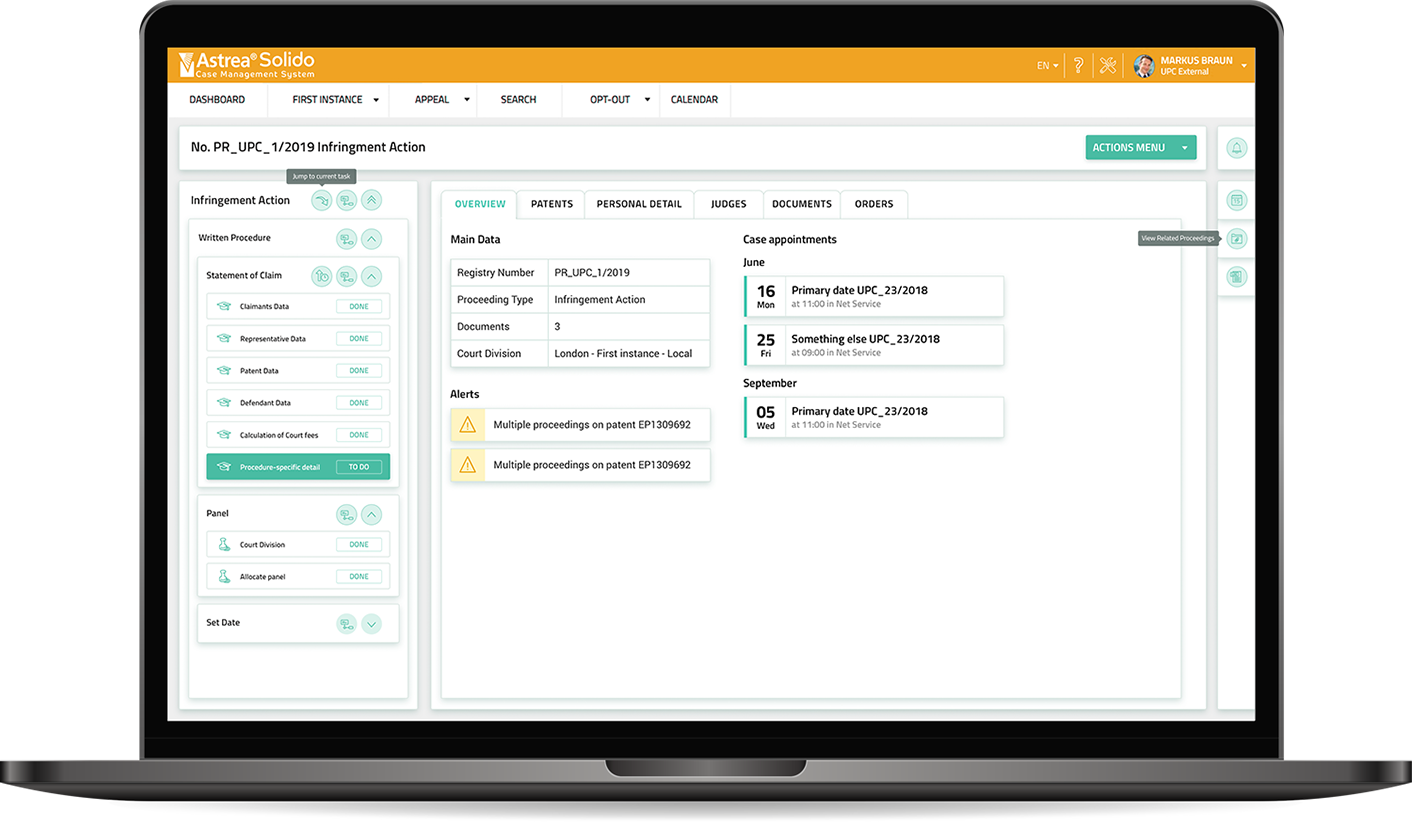 The platform's strength is its technological features that enable automation of procedures, thus allowing for collaboration between players from various contexts.

The solution is an implementation by
Astrea® Digital Platform
and it is developed by Net Service based on its twenty years of experience in the legal sector.