Training | Digital skill and digital culture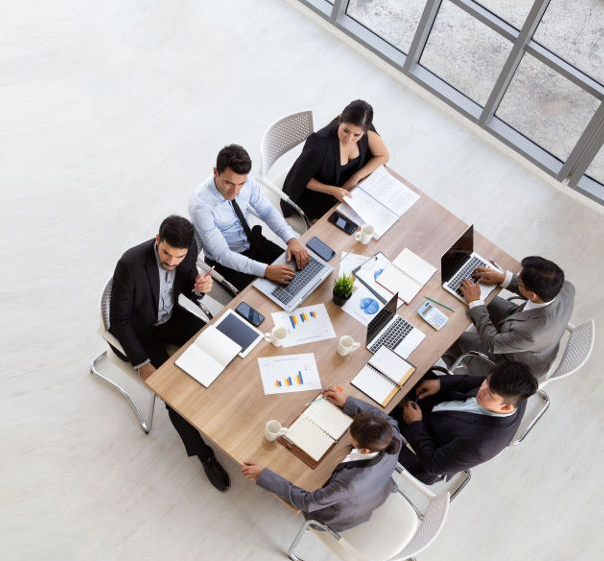 ONLY TECHNOLOGY IS NOT ENOUGH
Making innovation today is a real challenge.
It is needed not only vanguard technologies, but also increasingly and up-to-date knowledge in the technological, economic and legal fields.
Today, more than ever, aiming for quality training is essential for those who work in the IT sector and for those who want to start a real digital transformation process within their Organization.

The training provided by the Net Service Group is based on these considerations and, aiming a greater diffusion of the digital culture, it is addressed to employees, customers and, through the Digital Hub, to those who wish to embrace the Digital Transformation with more awareness.
WHEN THE BEST INVESTMENT IS THE PEOPLE
For Net Service, the professional growth of its staff is fundamental.
For this reason, it has always invested in training employees and collaborators, trying to make the most of personal skills and attitudes. In fact, each employee has the right to a three-year number of hours to increase and refine their knowledge. This can also be extended in order to allow to obtain a specific certification or qualification. The main delivery methods are employee sharing, Action Learning and Training on the Job.

This attention is also to guarantee to its customers the best IT skills.
Today in Net Service:
ADVANCED TECHNOLOGIES REQUIRE PREPARED STAFF
The commitment of the Net Service Group in the field of training is concrete also for those who wish to rely on Net Service to improve, or build, the digital infrastructure for their organization, whether public or private.

As attested by the ISO 9001 certification, Net Service guarantees its customers with e necessary training necessary to manage independently not only the software and applications implemented, but also the processes renewed as result of these interventions. Depending on the agreements, the Company can provide a continuous training service or a spot, but always based on the specific needs of the customer.

All this to ensure that quality training and a broader digital culture are at the heart of the new way of rethinking business and the good public service to citizens.
NET SERVICE DIGITAL HUB: 360° DIGITAL CULTURE
The need to include qualified personnel in the Digital field is becoming increasingly imperative for companies and public authorities. In the same way, it becomes essential for anyone wishing to enter the current world of business to acquire the so-called digital skills, that is the baggage of integrated competences in which computer skills stand out.

As a result of this need, the Net Service Digital Hub is born. A space dedicated to the training and promotion of digital culture able to provide the right tools to future professionals, especially in the field of Big Data, Cloud Computing, Internet of Things, Cybersecurity, Blockchain and Digital Transformation.

Thanks to its courses and events, the Digital Hub allows: