Front-End | Per interfacce più efficaci | Net Service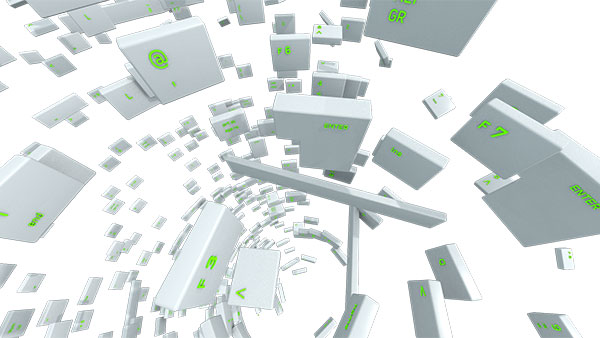 MANAGING DATA MAKES THE DIFFERENCE
In recent years, the amount and types of data have increased. To keep up with the times, Companies must therefore be able to take advantage of the various types of information from assorted and non-shared sources.
Without effective and accurate Data Management, it is extremely difficult for any company to integrate and collect this information in a Data Warehouse and achieve the Business Intelligence necessary to exploit it in its favour.
DATA MANAGEMENT ACCORDING TO NET SERVICE
Net Service
ha competenze forti nel campo sia della progettazione e dello sviluppo di software e app, sia della programmazione web, di conseguenza
prevede sempre nei propri team competenze specifiche per il Front-End
.
Nel caso della programmazione di software e app, gli sviluppatori Front-End si occupano di quella parte del sistema che gestisce l'interazione con l'utente (interfaccia) o con i sistemi esterni volti a raccogliere e/o produrre dati di ingresso (ad es. interfacce utente con form).
Nella programmazione e nello sviluppo di siti web lavorano, invece, su quella parte dei siti visibile all'utente e raggiungibili tramite le cosiddette azioni utente.
Fondamentale in entrambi questi ambiti è lo UXD (User Experience Design), ovvero la progettazione dell'esperienza utente. Per esperienza utente si intende qualsiasi aspetto legato all'interazione tra l'utente e un dato sistema IT, dunque include l'interfaccia, la grafica, la progettazione industriale, l'interazione fisica e manuale. L'UXD è pertanto un processo volto ad aumentare la soddisfazione e fidelizzazione dell'utente attraverso una serie di interventi che partono da un'approfondita analisi della sua esperienza interattiva complessiva. Ogni UX Designer di Net Service punta perciò a migliorare l'usabilità di qualsiasi sistema IT, app o pagina web sviluppata, oltre al piacere fornito dall'interazione.

Attraverso l'approccio Agile prototipale a interazioni successive, gli sviluppatori di Net Service possono inoltre predisporre miglioramenti lato Front-End subito visibili e aperti a ulteriori interventi, mentre la padronanza di specifiche tecniche di Mock-Up garantiscono un livello qualitativo elevato nella prototipazione design delle interfacce utente.
I VANTAGGI DI UN LAVORO DI FRONT-END EFFICACE
Net Service offers its customers the best Data Management solutions, including some of the most used tools in the Enterprise Business Intelligence world. This enables customers to obtain concrete advantages from correct information processing.